for Granddaughter:
Today Gramma was going outside for a walk,
so she got dressed up.
First, she put on a warm, long-sleeved undershirt.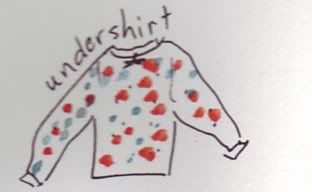 She carefully tucked the undershirt into flannel pj's.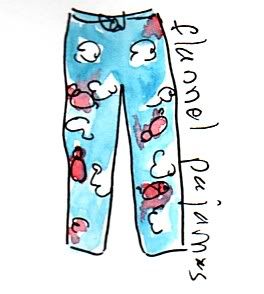 She pulled some thick, red striped socks over the cuffs of the pj's,
as far as they would go.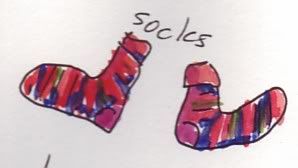 Then over the undershirt, she put on a thick, fleece pullover.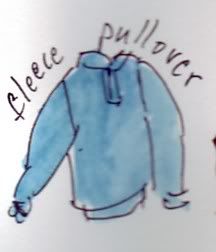 And over her pj's she pulled on a pair of ugly
but warm sweat pants.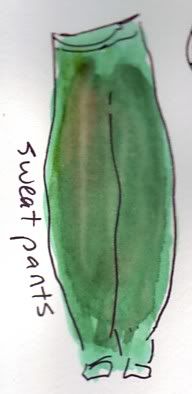 On her head, Gramma put a woolly white beret.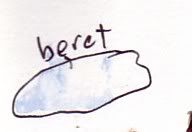 And on top of the beret, she put on a hood with furry trim
and tied it under her chin.
On her hands, Gramma put on a pair
of blue fleece gloves.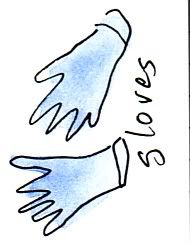 Then on top of the gloves, she put on a pair
of thick, black, leather mitts.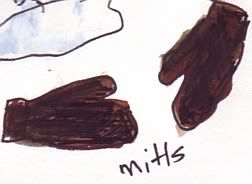 Then Gramma put on a blue skijacket and a pair of black boots.
It's not pretty, but it's WARM!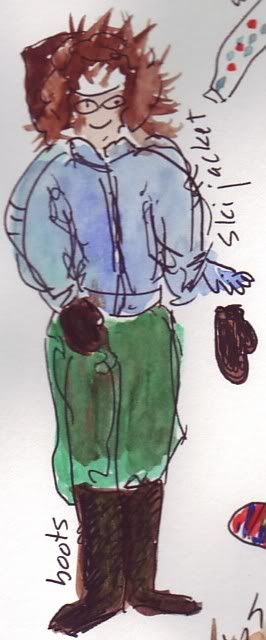 Ooops, Gramma! You dropped one of your mitts!